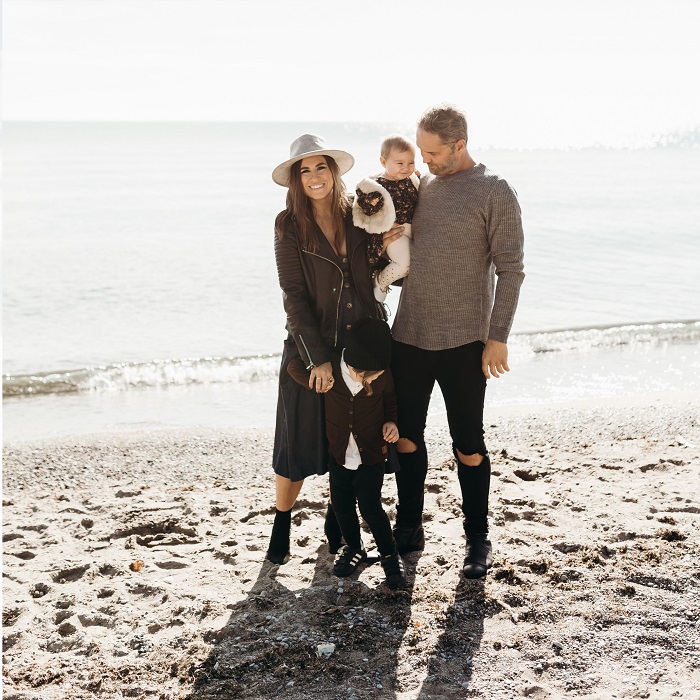 5 QS: DANETA BUDALICH – BACHIU
Daneta Budalich – Bachiu
@DanetaB
We sat down with Daneta Budalich – Bachiu to talk about future trends in the world of Instagramming and what she loves most about being an influencer.
1. Tell us about what you're working on currently.
 "I'm just in the midst of creating a blog and plan to launch next month. I held off for years thinking the platform would become irrelevant, but it seems like it's a stronger channel for communication now more than ever.
My page will give my audience a little more about me – my interests, my home, my experiences with products, my shopping preferences… but I hope to deliver it in an easy to read, relatable way. I want my information to be relevant and attainable, but I also want to make my followers LOL!"
2. Why did you start Instagramming?
 "Instagram was an amazing source of inspiration for me when I first had my son. It also kept me from falling asleep during all those middle of the night wake-ups! I found a passion for styling and photography and things just snowballed from there. It also became my creative outlet as I pushed the pause button on my career in event marketing to raise my kiddos."
3. How does being a mom influence the content you write, and your lifestyle as an influencer? Is it difficult to juggle parenthood with brand partners' competing priorities?
 "What works best for me is partnering with brands and products I already use and love. It makes it so much easier to shoot and share if that product fits naturally into our everyday. There's no denying the allure of authenticity for brands and consumers, and in our space, moms trusting and admiring other moms. It's really important to me that I remain honest, and that sometimes means turning down partnerships.
Being a mom is my full time job, so I find myself sneaking in some shooting during nap times or when the kids are in their best moods. A lot of my editing and emailing happens in the evenings and sometimes really late at night (after the kids have gone to sleep!). Basically, I don't get any time off! But, I love what I do and it's amazing how much you get done when you are busy. The biggest challenge I have is being able to attend events when I have a baby glued to my hip, or when the household needs me the most (dinner and bedtime). In those cases, I have to pick my battles and do what's best for my family first."
4. Where do you see the industry heading in the next few years?
"It will be very interesting to see where the industry goes – how long Instagram and blogs will remain relevant. New apps will be created that will seem more desirable when compared to Instagram's shortcomings, like the lack of a chronological timeline and an increase in sponsored posts. We are already seeing it with VERO. Video will be huge, especially for brands, so we will see a surge in branded video content and what influencers will put out there, as well as a big partnership between the two.
As for brands, I think many have realized the value of what the convergence of "content" and "influence" have created and we will see this type of marketing become the main focus for many big brands. This will create a new 'Human to Human' approach, or 'Social Selling' – finding ways for consumers to sing the brand's praises while influencing other consumers, not the other way around. I think there will be more opportunity for influencers to enter long term ambassador-like relationships with brands – being the primary content makers that brands feature on their portals (for example, brands shifting to a more blog-like approach) with content that's real and updated frequently (vs a standard website)."
5. As someone who's been on both sides of the industry – working in it as a practitioner and as an influencer – what's one piece of advice you can give PR agencies when working within their existing network of influencers, or those agencies that are looking to start working with influencers?
      "Developing sincere and collaborative relationships with influencers are key to shared success. I think you can achieve this by:
Develop strong relationships | Don't just email an influencer for a campaign opt-in when you have a deadline to a client and then never talk to them again. Really create a respectful relationship with the influencer. Follow up on lost campaigns, give them feedback, etc. Create strong relationships!
Work for both parties | Manage client needs with the influencers, but also manage the brands expectations when it comes to the influencer's work. The influencer's main role is to ensure they are producing content that the client is happy with, but none of us want to break outside of our own unique style to achieve this (if we felt uncomfortable sharing content, it means it isn't the right fit). Having a PR person stand up for the value of an influencer's work is huge. Also, being fair when it comes to timelines and revisions, as well as compensation.
Be educated and real | Understand influencers stats (not just followers, but engagement and quality of work, which is unique to every influencer), as well as being knowledgeable on the amount of work that goes into producing and sharing content will really help in the negotiations with both client and influencer. Also, be as honest as you can be! We all know there are budgets and KPIs but everyone wants to be compensated for their hard work.
Collaborate | Give more when you can because that same influencer you have a great relationship with, will for sure do more for you when you can't – when budgets and timelines are tight, they will be there to help you look good."
These five questions with Georgia Eliopoulos were compiled by Kristia Pavlakos, Coordinator, and Derek Bathurst, Coordinator, APEX PR/ruckus digital.