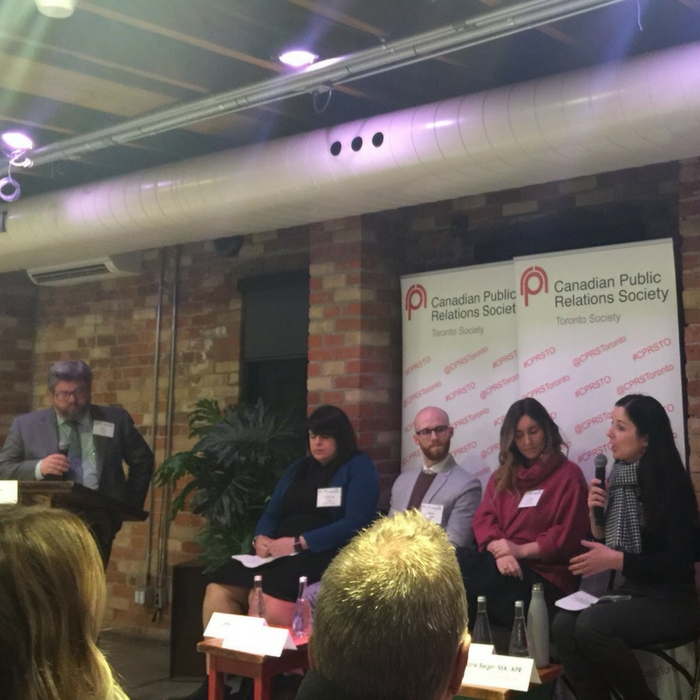 CPRS event: The benefits of research and data collection
In the past 10 years, the public relations industry has advanced tremendously in how it collects and reports data, conducts research and quantifies success.
On February 5, 2018, the Canadian Public Relations Society (CPRS) Toronto held an informative event where attendees had a chance to listen to four leading industry experts discuss how essential data has become in the digital age and how best to leverage it.
Read insights from the panelists on the CPRS Toronto blog Four reasons why PR demands data.
The panelists included our very own Diane Bégin, APR, vice president, who gave insights on how we leverage our research and data and how to use the information for strategic planning.
"There is so much data out there, and it is our job to guide our teams and clients on what the right, meaningful variables are to measure," said Bégin. "We need to ensure the variables we are measuring are impacting our clients' businesses in the right way and aligning seamlessly with their business objectives."
Bégin added this has the potential to move clients' in the right direction by allowing us to measure a real return on investment.
Need making sense of measuring your communications program? Drop us a line. Kristina Mikhalkova is a coordinator at APEX Public Relations / ruckus Digital.