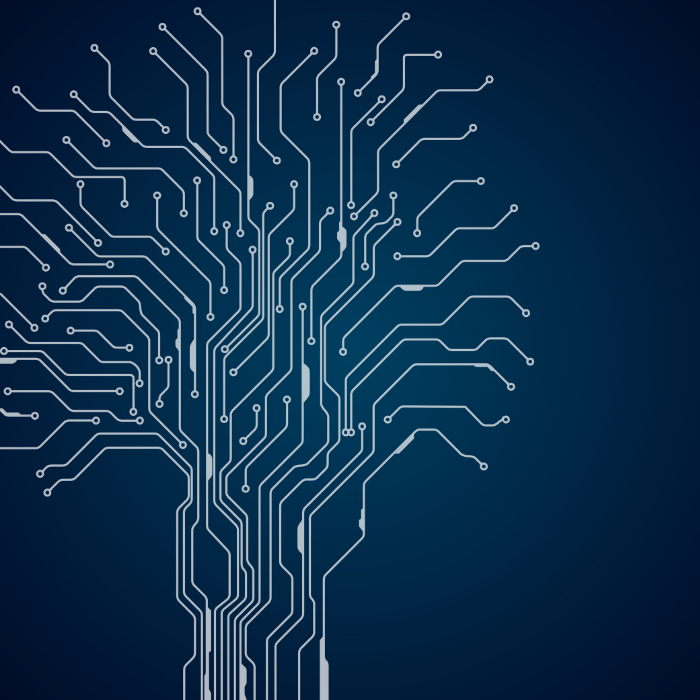 We're growing – looking for a Director, Social Creative!
Director, Social Creative
Ruckus Digital is looking for a Director, Social Creative based in Toronto to be part of the creative and design team leading the concepting and the execution of best in class content for a number of major clients across a wide variety of segments, as well as new business initiatives.
The Director, Social Creative will exude a creative vision and strong point of view, working collaboratively with the creative team, concepting the best ideas, delivering top-notch execution. The Director, Social Creative will roll up their sleeves, function collaboratively in a fast-paced environment and constantly test, optimize and elevate the work created.
As well as being a strong conceptual creative, the Director, Social Creative will have a multi-faceted visual background and be able to 'get' the various client and ruckus Digital aesthetic and be able to integrate this into all branded content executions: photography, video, experiential, social assets.
The Director, Social Creative will work closely with the various inter-disciplinary teams at both ruckus Digital and APEX PR, our sister agency, have a great external creative contact list and know how to establish meaningful and fruitful working relationships with other teams.
Critically, to be successful in this role, the Director, Social Creative will need to be a team player, have a creative vision, be passionate about social platforms/channels/formats and proud of the work and content delivered at each stage of the process: from concept to execution. The Director Social Creative will need to have endless ideas and positivity, a can-do attitude and believe that there is a creative solution for every problem thrown their way.
What you'll do
You are the day to day social creative on the project, reporting to the VP and alongside a creative team.
You have strong social ideation and you are not afraid to roll up your sleeves and potentially shoot for Instagram (with a mobile device)
You ideate large-scale, multi-platform/multi-medium briefs (this means coming up with concepts for editorial, photo, video, social, experiential, etc.)
You always keep an eye on new trends, new technologies, new formats, updates on social channels and audience evolution to inspire and be inspired in your every-day creative work
You are on the lookout for social platform updates and can flag upfront any changes (20% rule on Paid Instagram, 20% rule on Facebook, …)
You ideate strong creative and social creative story concepts, making sure the creative ladders-up to and meets the larger brand strategy as well as the campaign strategy
You will oversee seamless scheduling process
You work simultaneously on several brands but treat each brand uniquely and create strong consistent stories/concepts for each.
You oversee the execution (under the guidance of the VP) of the small, medium to large, multi-disciplinary projects for the brand partner with an eye on unity and best in class aesthetic and storytelling. This includes commissioning all content, creating storyboards and visual treatments, art directing photo and video shoots, art directing experiential activations
Throughout a project's lifecycle, you always make sure the creative and social output is executed to brief and meets with the objectives of the brand partner and tone of voice. You will fact-check the work that is delivered, sub-edit all written content and ensure excellency of creative outputs
You will look out for potential brand challenges and will come up with solutions to pre-empt those challenges
You help create meaningful relationships with partner brands, managing creative communication in pre-production, on set and in post-production. Ensuring that the partner brand needs and wishes are met, while being able to push back when/if needed in a very rationalized manner
You are a positive person, you are motivated and passionate about the work you do. You can think in the box and out of the box
You can create, refine and improve departmental and organizational processes that will better serve the client and improve business results
You understand in-flight optimization of content, always testing, learning and improving the work delivered
You have the ability to manage the budgets and interdisciplinary account teams on sizable pieces of business.
What you have
8+ years of experience in public relations, advertising, social/digital media and/or marketing creating custom campaigns
You have a true passion for content creation across different mediums
Strong knowledge and passion of using Facebook, Twitter, Instagram, Pinterest, YouTube, etc
Excellent writer
Experience using social media platforms such as Tweetdeck, Facebook Analytics, Google Analytics
Strong creative conceptual and execution ability across digital, social, photo, video, experiential, campaign work
Open to sharing ideas and accepting constructive feedback.
Great performance record and client facing experience and confidence
True understanding of branded content strategy, creating and executing conceptual ideas that meet brand strategies and briefs
Experience with channel strategy and digital from a creative perspective
You will be line managed by an VP, but you will not be micromanaged. You will be expected to take full ownership of your work, be independent in delivering content, as well as own your decisions and be accountable for those
To be successful here you are
Comfortable working in a fast-paced, high volume team
You rise to the challenges, enjoy problem-solving in an ever-changing environment
You are always on the lookout to learn, be inspired by your team, to inspire them too
You react positively to constructive criticism, take it onboard and transform into a positive evolution for you
You are inspired to push boundaries, but you know how to respond to a brief and working within a budget and timeline
You adhere to a creative vision, and you are confident about communicating it internally and externally
We want to meet great people who are interested in working in a start-up environment where culture matters, and curiosity is valued.  Send your resume to: info@ruckusdigital.ca
ACCOMMODATIONS:
ruckus welcomes and encourages applications from people with disabilities. Accommodations are available on request for candidates taking part in all aspects of the selection process. If you require accommodation to participate in this recruitment, please contact info@ruckusdigital.ca