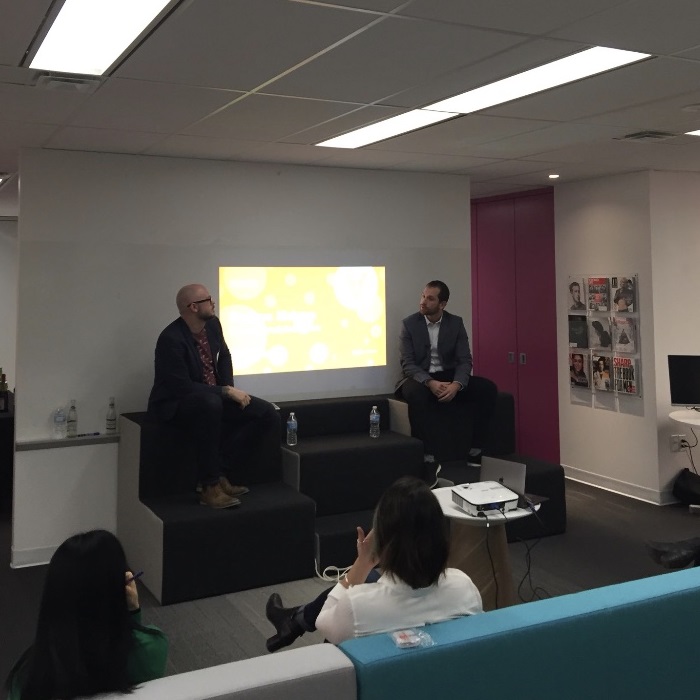 RUCKUS MAKERS: DATA MEETS DESIGN
As marketing professionals, we're all familiar with how important metrics and analytics are in gauging success. But how do we pull meaningful insights from the data? And once we have them, how do we develop content, design elements or creative to show the impact of our social media investment?
Essentially, how can we answer social media's most challenging questions?
Daniel Robinson of Antelope chatted with Gary Edgar of ruckus Digital (at our March 1, 2018 ruckus makers event) about using social media data to plan the design of content, as well as taking industry best practices and insights to apply to social media planning. Hear the chat on our Soundcloud channel.
Need help answering your organization or brand's most challenging social media questions? Interested in joining us for our next ruckus makers event?  Drop us a line.