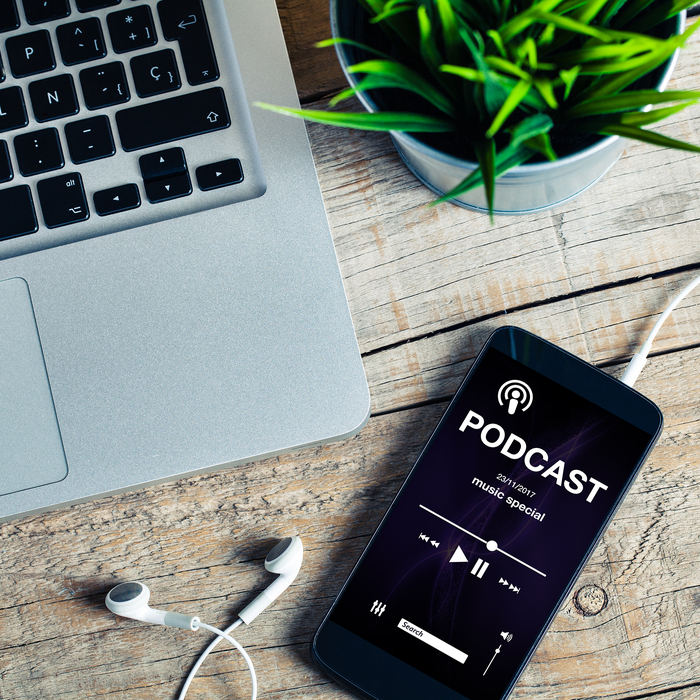 What podcasts are we listening to?
When I first listened to a podcast I loved how personal it felt. The experience was like listening to a private conversation with people I admired. As a PR student, I attended a live taping of Inside PR at PodCamp Toronto and it made me feel excited about this industry and that I could listen to leading professionals and their recommendations for students like me. However, that was almost ten years ago!
Since then, the industry has been maturing with 76 per cent of Canadians familiar with podcasts and 18 per cent of Canadians listening weekly, a growth of 20 per cent over 2017. This growth has shown great value for brands to have personal relationships with their customers or niche audiences. This content can be focused on specific conversations in a longer form than traditional channels like radio or television ads that can be limited to 15 seconds.
Looking for a new podcast for your way to work? Check out the APEX PR and ruckus Digital teams favourite podcasts:
To be even more meta, check out our latest ruckus makers podcast about podcasting with podcast panelists Amanda Muse, Hannah Sung and Jessica Moorhouse.
Katie Boland is an account manager at ruckus Digital. Need help with your social media approach? Drop us a line.