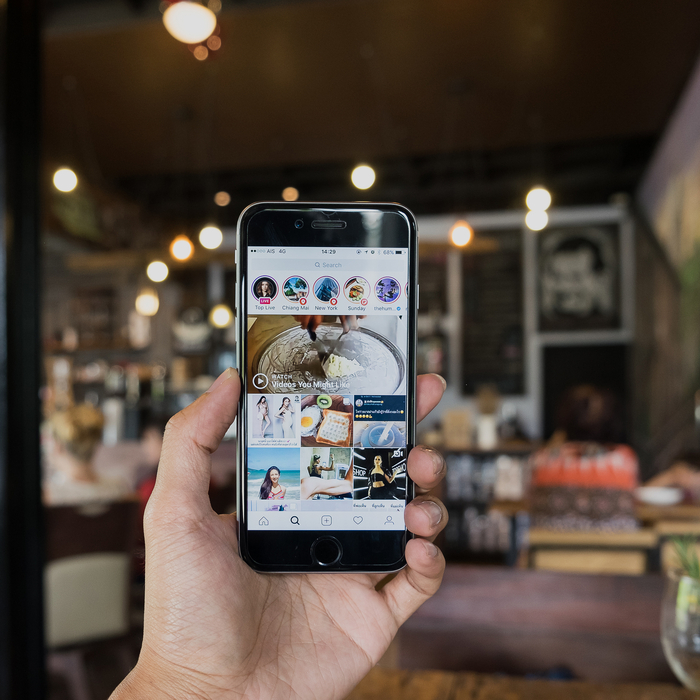 Crystal Ball 2019: Year of authentic and unfiltered social stories
With 2019 ramping up, expect new trends throughout the news, social media, technology and more. At APEX and ruckus digital we will be sharing our predictions on some of these trends that we think will define 2019 (or at least part of it).
Katie Boland, account manager at ruckus Digital, shares her view on the growth of social stories.
It's time to move on from fake news, fake followers and fake photos. It's time for us to start being real on social media. My crystal ball prediction for 2019 is that it's the year of real, authentic social stories.
I believe you'll see the rise of people sharing imperfect pictures and videos in a new way that is different from the traditional news feed sharing. I think picture will be the exceptions in 2019.
Stories started with the disruption of Snapchat as a new channel for audiences to share content privately. Then stories were adopted by Instagram, which brought audience growth and expanded features. Now in 2019 stories are rolling out to Facebook and YouTube.
Stories generally disappear after a day and are focused on more real-time sharing within the moment. These photos or videos fill the entire mobile screen in a vertical format and allow consumers to focus on the content in front of them, rather than scrolling through a social newsfeed.
Consumers are rapidly moving to the stories format with more than 300 million daily active users. Of those daily users, 47 per cent feel that the format helps them be more authentic with friends and family.
This new format has changed the average engagement from the standard "like" or "comment" engagement we're used to on social platforms, to adding polls, questions and emoji ratings to allow individuals to feel more connected to each other, brands or celebrities.
In fact, it could be the year my mom uses Facebook Stories to share pictures of her cat rather than just keeping an eye on my social networking activity.
Katie Boland is an account manager at ruckus digital. Check out more of our Crystal Ball series to know what other trends to expect in 2019. Need help with your social strategy? Drop us a line.