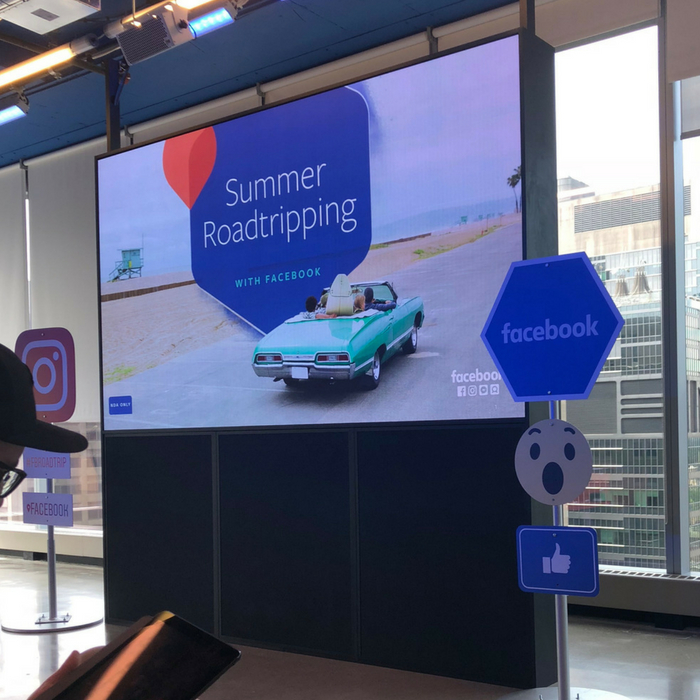 Summer Roadtripping with Facebook
On July 24, 2018, Facebook Canada held a #FBroadtrip session to outline what's new and upcoming on Facebook, Instagram and WhatsApp.
Incidentally, earlier this year, we asked Canadians what companies Facebook owns – to test whether news events would impact usage on it or other platforms.
What we found is that just over a quarter of Canadians know that Instagram is owned by Facebook and less than 1/5 know that Facebook also owns WhatsApp. (Facebook does not own any of the other companies listed in our survey, although some Canadians think they do.)
What companies does Facebook own?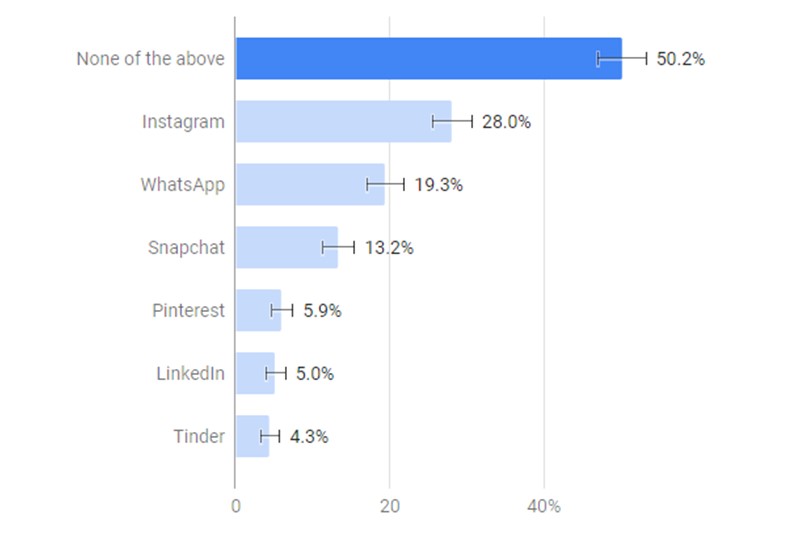 Source: Google Consumer Survey by ruckus Digital April 14-18, 2018, sample = 1,000 Canadians
In that light, this piece highlights a few areas from this week's Facebook session, as it relates to the Canadians' expectations and equally importantly, as it relates to three key questions we've also been getting:
Should our company reconsider being on Facebook?
If you're there already and it makes sense for your audience, our opinion is no. When you're looking at the numbers, the reality is Facebook-owned platforms still cater to the largest masses:
24 million Canadians are on Facebook each month (larger than any social platform, 3x larger than Canada's largest mainstream media outlet)
14 million Canadians are on Instagram each month (larger than Snapchat)
18 million Canadians use Facebook Messenger each month
Add +16% in audience reach when you add the Audience Network:

A larger external network using Facebook ads to display on third-party sites such as Maclean's, CityNews, The Ottawa Sun, Breakfast Television, The Huffington Post, Slice, SportsNet and Driving.ca.
Facebook reiterated its commitment to making its platform "positive, safe and valuable" especially considering recent 'delete Facebook' initiatives and the flood of fake news.
While as communicators you may be getting similar pressure to rethink Facebook, Facebook's commitment extends to these four areas:
Foster meaningful interactions |to give its audience more opportunity to connect with the people and passions they care about
Reduce the spread of false news | introduction of new policies to help tackle inauthentic activity
Be transparent and accountable | giving users more privacy controls
Equip for brand safety | providing more tools to help advertisers control where their ads are seen
How are things changing for our audience?
We all know in today's communications environments, consumers are in the driver's seat. But one of the most important things that is changing for our audience is that they're evolving themselves.
Because we live in a mobile world, we're able to process info much faster than we used to. The MIT 'In the Blink of an Eye Study' showed that over a 13-year period we've gone from processing a thought in 0.30 seconds to
Processing a thought in 1/10 the time: 0.03 seconds
Processing an image in even less time: 0.013 seconds
Facebook reps added people "expect businesses to provide fast and frictionless mobile experiences" because
Consumers spend 1.7 seconds on average on with any given piece of content
40% of people abandon a site if it doesn't load after 4 seconds
49% of people would purchase more on mobile if it was easier
Ultimately, our work needs to be better than these benchmarks to even resonate with our audiences.
What should we care about with 'what's new'?
While Facebook has many new initiatives coming out across all its properties, the most exciting revolve around three areas:
Direct Response (DR) products "allow advertisers to get customers and potential customers to take action online, in-store and in mobile apps," and will be expanded within Messaging apps including Facebook Messenger, Instagram Direct and WhatsApp (in a non-intrusive way, including video)
Dynamic Ads for lead generation including contextual targeting of house listings, for example, which will show up in Facebook Marketplace because of an individual's similar online searches (note: Facebook Marketplace is bigger than Craigslist in the US)
Video will also include dynamic insertion of most relevant creative based on an individual's online activities, the ability to gather info (name, email, phone) for follow up, while vertical video's prominence will continue to grow (thanks to the popularity of Instagram Stories – 40% of stories are video – with 100% full-screen experience)
BONUS: While there isn't the ability to advertise (yet) on the recently launched IGTV (up to 1-hour long vertical video on Instagram), Chris Loves Julia was an example mentioned of users successfully launching on the channel. Be sure to check them out.
Kevin Behar and Diane Bégin are with APEX Public Relations and ruckus Digital. Need help with your social media approach? Drop us a line.