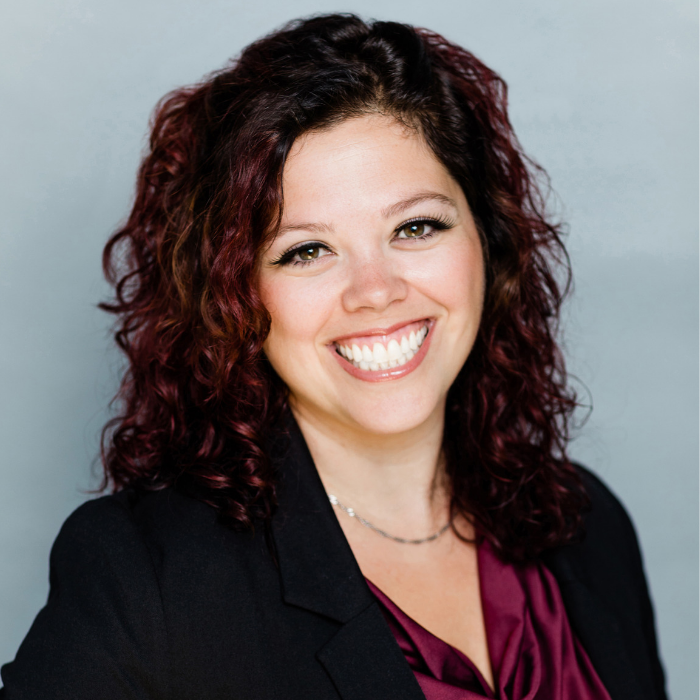 Dear Abby, Tell Us About Yourself…
Abby Radovski joins ruckus as an account director, digital integration. Abby's role will focus on senior client counsel and leadership on all digital aspects, and she will also support new business growth. Abby brings more than seven years of experience from numerous multi-national agencies, with a robust background in social media management, content creation and influencer relations.
1. How has your past work or volunteer experience helped you in your current position?
"I've been a member of Girl Guides of Canada for more than 20 years. For the past decade, I've been a leader within the organization, mentoring girls of all ages to try new things, communicate effectively and believe in themselves. My experiences as a guider have helped me hone my skills of group work, team leadership and exploring the unknown. The Girl Guides motto is to Be Prepared, and as a communicator, I can't think of a better motto to apply to the PR world. While the media and digital landscapes constantly evolve, we research, anticipate, and prepare ourselves for the future. It also means I always have an extra phone charger, pen, paper, and band-aids in my purse."
2. What are you most passionate about professionally? Personally?
"I'm a social butterfly by nature and this translates into my passion for all things social. If there is an event, festival or new social platform, I'm there! This passion is what drove me into becoming a dog and cider influencer. Managing two accounts, Instagram offered me the opportunity to flex my creativity, share photos and be part of an online community where I can be an over-enthusiastic dog mom and cider drinker. From a professional perspective, it also keeps me up to date on new features and what types of analytics are offered to influencers."
3. What moment or accomplishment in your career are you most proud of?
"There are many milestones that I look back upon proudly. The first time I landed a media hit, introducing social media into a workplace and winning my first Silverleaf award all come to mind. That being said, it's the relationships I've built over the past decade that I'm most proud of. From my classmates at Seneca's corporate communications program, to individuals I interned with when I first entered the public relations world. Relationships are a key aspect of public relations both traditionally and digitally and I'm very proud to have maintained mine with people from all over the world."
4. How do you stay up to date on industry trends and best practices?
"There are a variety of ways to stay up to date on industry trends. I subscribe to newsletters, attend conferences and conduct social media audits for my clients on a regular basis. However, I think the best way to keep your finger on the pulse is to actively use the tools and platforms and try the updates as they happen."
5. Three interesting facts about yourself.
"I previously lived in Madrid, Spain for three years. During my time there I partook in all Spanish festivals from La Tomatina to Carnaval.
I initially studied criminology in university before switching to a double major in anthropology and sociology in my third year.
I'm a dog mom to a large Cane Corso rescue named Knight who I frequently dress up for holidays."