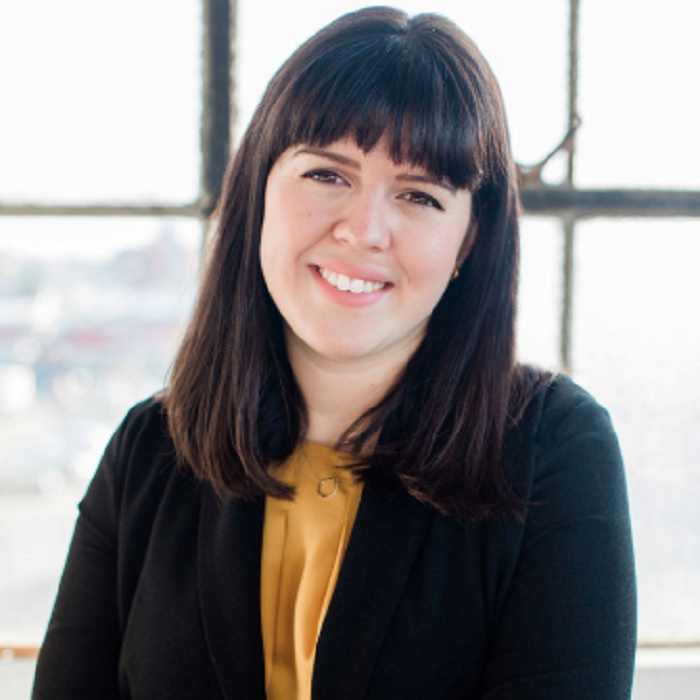 Employee Spotlight: Emily Rivas on Her Journey to Senior Strategist
Emily Rivas is ruckus' newest team member, joining our team as senior content and development strategist. Rivas joins us after spending over two years with Rogers Media. Get to know Emily below!
1. How has your past work or volunteer experience helped you in your current position?
In my previous position as Editor, Branded Content at St. Joseph Communications Heritage Group (formerly Rogers Media), I dealt with many clients from a variety of sectors (consumer, food and beverage, retail and more). In this role, I created branded content on behalf of magazines like Chatelaine, FLARE and Today's Parent in response to RFPs. My role also required me to execute projects from beginning to end; including ideation, project management, content production and social media. It was a fast-paced, client-centric role that required me to think outside the box and deliver top-notch content to clients, just like at APEX and ruckus.
2. What are you most passionate about professionally? Personally?
Whether it's through video, social, articles or an infographic, I'm passionate about making ideas come to life in the digital space! On a personal level, I'm passionate about staying creative and making time for the things I enjoy doing such as watching films, playing music, cooking, spending time with family and friends, or hitting up a yoga or spin class.
3. What moment or accomplishment in your career are you most proud of?
I can think of two, actually. One of them is a video series that I produced for Today's Parent in partnership with First Response. In the series, eight women shared their personal stories on getting pregnant. The stories were very emotional and highlighted the fact that no two pregnancies are the same, and that it's important to talk about touchy subject matters, too.
The second is a feature I produced for Chatelaine in partnership with Dove that showcased seven gorgeous women—from various walks of life and with different body types—in a variety of swimsuits. Our goal was to show that every body is a beach body. The women featured also shared brilliant advice on body positivity that we used in the story as well.

Having these women open up and share their stories with me meant a lot, as did having the opportunity to create content that would make other women feel seen, understood and empowered.


4. How do you stay up to date on industry trends and best practices?
Of course, the daily use of social media in my job keeps me updated. But otherwise, reading various digital marketing websites and consuming content from a mix of outlets keeps me up to date on industry trends and best practices.
5. Three interesting facts about yourself.
I climbed Mt. Fuji three years ago. It was tough but so worth it.
I played bass in a band throughout high school and university.
My first language is Spanish. I was born in Toronto but didn't learn English until I was four years old!
Let's talk about how ruckus Digital can help you reach your business goals